Hey, everyone!
I'm basically back from the dead - the last "actual" post was back in March... jeez. When I loaft, I
really
do loaft.
By the way, my name is June. In case you forgot...
...have you forgotten?
Seriously speaking though, I wasn't in a position to sit down and post regularly until now. At one point, I temporarily took the blog down because I felt guilty seeing the same post over and over again on the top of the blog. LOL.
Anyways --- everything has calmed down, and I'm (kinda) back in time for the summer bloggy season! Nomsayin'?
It's been a long time since I posted... I feel kinda awks. Can you tell? It's like...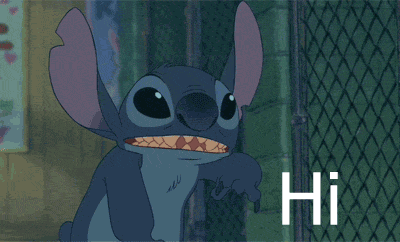 So. Welcome back to my blog, yo~
I didn't want to start of blogging straight with a review, because those can get a little boring at times. Like, do you really want to read
me
ramble about a product? Or do you want to listen to my random, fascinating adventures of life?
Please, say the latter.
(I don't really have any fascinating life adventures, but let's pretend I do.)
If you follow me on
Instagram
/
Twitter
, I guess you still got updates here and there.
(Lol jk i barely update those too.)
(Lol i promise i'm not blatantly poking you to my social media i promise)
Speaking of Instagram and Twitter, it
(totally smoothly)
brings me over to my next topic of discussion!
Don't you hate it when you accidentally "like" something?
I rage-tweet about this sometimes (yes, multiple times), because I have the incurable curse of the "chubby fingers".
Or the "clumsy fingers".
Or the "clumsy brain".
Or the "involuntary-double-tapping-of-the-middle-of-the-screen".
Take what you will.
Random story - I was Instagram-stalking one of my old, old crushes from back in the day. This is like, an 7-8th grade crush we're talking about. It was a random day of stalking.
And I come across this picture that he uploaded from like, longer-ish ago. It was a picture he took of a
"Church of scientology"
, probably somewhere in downtown Toronto.
Caption (jokingly): Sunday service
Dude, I LIKED THAT PICTURE.
On top of insta-stalking a guy who I haven't talked to for
years
, I accidentally "like"
that specific picture.
(Out of the 50+ other pics he had)
Hello, please kill me now.
I'm still cringing.
And you know that "____ has liked your picture!" notification that you get?
Oh GOD.
Commence 15 minutes of googling "does notification show up if your IG is private"
"How to hide notifications from yourself"
"How to make your IG private"
"How to change your IG username"
"How to delete IG account"
"How to live life after accidentally 'liking' IG pic"
And at that point, he probably already saw it. But wao, that was 15 min of sheer "ohgodohgod" until I got over it.
Anyways, yeah. That was my random story of the day.
Yeah, so back to blogging!
I'll probably start blogging beauty/makeup-related things soon enough, because... that is kinda basically what my blog is kinda about.
Skincare or makeup? Hmm.
So... this is basically a better update than last night's pansy-ass update.
(Like really, what
was
that?)